For the last few months, my team and I have been working on the first Eledris mobile app – Art Prompts! I'd like to take a look at what it is and how you can benefit from downloading it.
Let's start with what exactly is Art Prompts.
Art Prompts is an app I've started working on this August, as a quick challenge. I decided I wanted to try to learn how to create apps (and make one), in 3 days. While that did turn out pretty good, and I did create a simple app, it was far from ideal. The design was horrible, the functionality was buggy, there was a lot of improvement to be made.
Since I was pretty busy with this blog since August, I kind of stopped working on the app after the initial 3 days. That is, until recently, where I and two of my friends, resumed work on Art Prompts.
We designed the information architecture of the app (what should be in the app), I then did the UX, or user experience, design (what should be where), which looks something like this:
After we finished the UX design, we started working on the UI (how everything looks) and the app's code itself. This was probably the most fun part because it involved me diving deep into programming, which I have not done in a while. It was certainly a welcome change of pace since I've worked mostly on UX design projects lately.
Currently, the app looks something like this: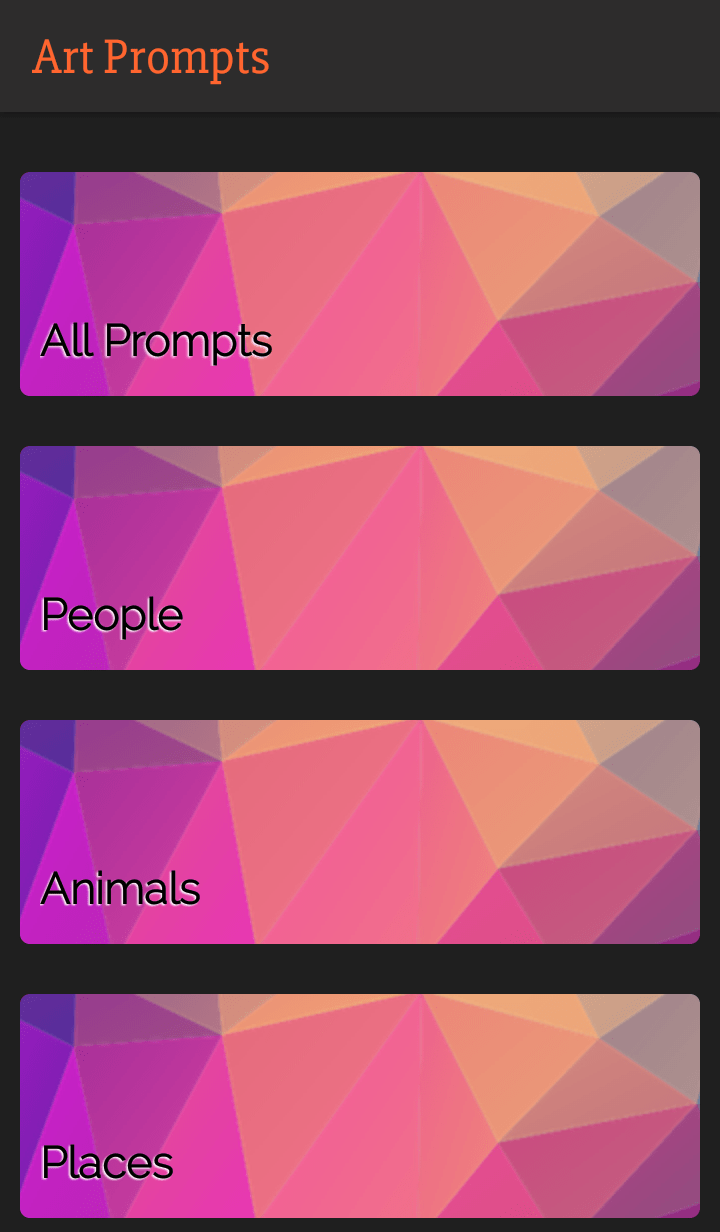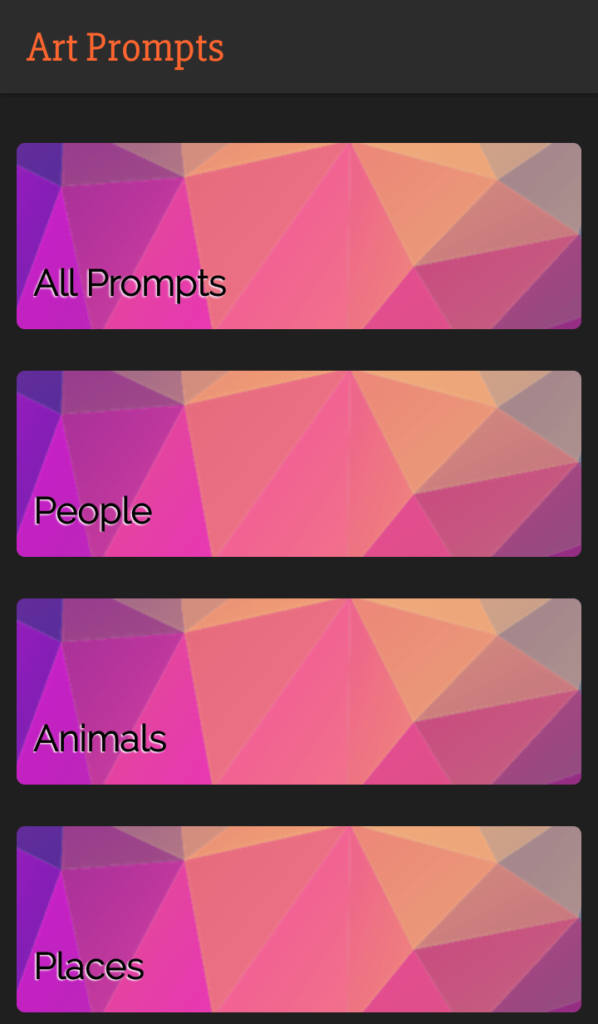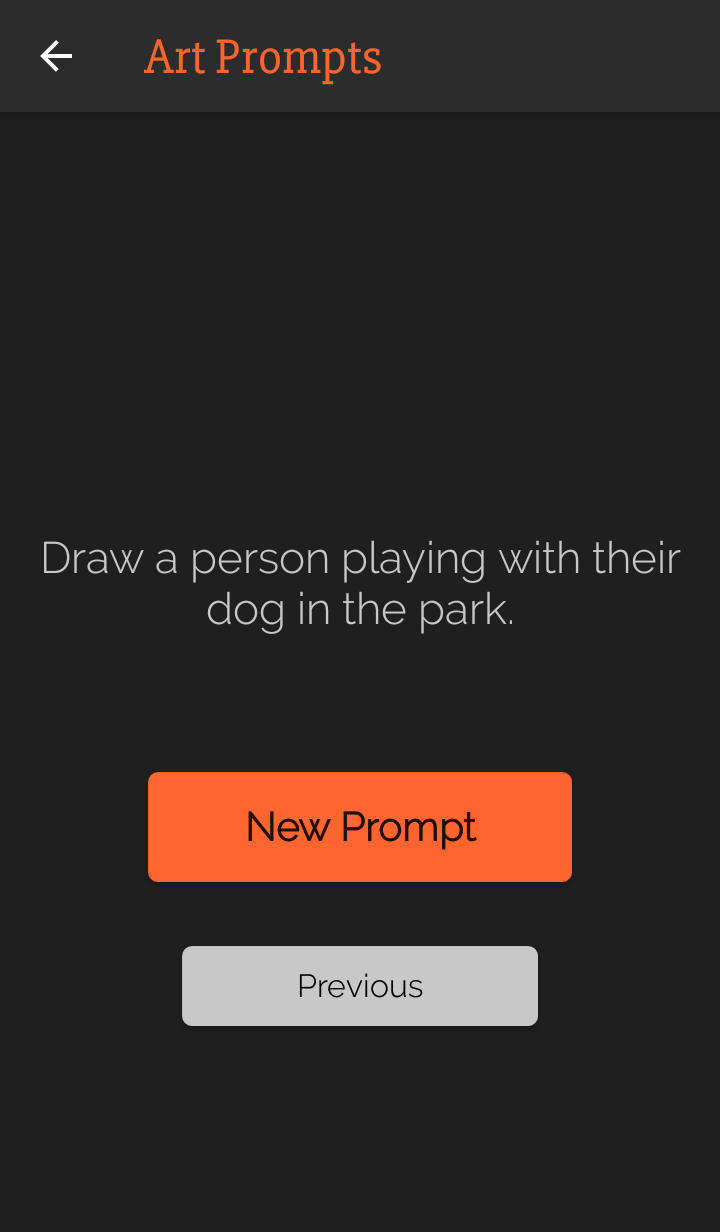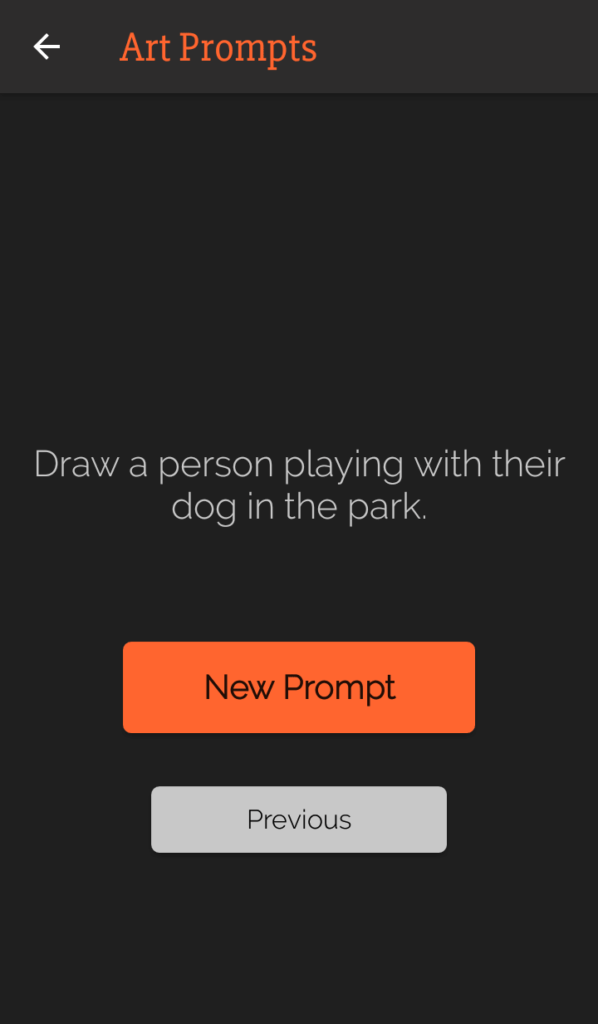 Now, there's obviously a lot of work to be done on the app. There is going to be a custom illustration for each category on the homepage. I still have to implement the side menu of the app, as well as sharing and a few other things. The app now contains only about 80 prompts, and we're going to need at least 200 for each category before we launch the app.
Release Date of Art Prompts
Despite all that's left to do, I believe we will be able to launch the app on Google Play somewhere in the first week of 2020. We've also launched a newsletter. When you subscribe to that, you will be notified when the app comes out.


Get notified about Art Prompts

Recently, I created a Twitter account for the app, @DailyArtPrompts, where I post a prompt from the app every single day! Feel free to check it out if you're in need of some art-inspiration.
Thanks for checking our app out! If you're new on the blog, I write about worldbuilding (the art of creating fictional worlds), and all the fields related to it – writing, art, game development. If you have a few minutes, feel free to browse through some of these art-related articles!