Art Prompts is an Android app created by artists, for artists. It features hundreds of original prompts to give you inspiration when you don't know what to draw. Give it a try if you ever struggle with coming up with great ideas for drawings!
In the app, you can find several different categories, each of which includes more than a hundred original drawing prompts, which you can then attempt to draw.
The Colors category is a bit special, as it generates 3 – 5 random colors instead of prompts. These colors, then, are to be used in your drawing.
The Art Prompts app was originally created to help one of our team members when she didn't know what to draw. By releasing the app to the public, I hope to help artists struggling with a similar problem. Through the different categories, I offer a choice of a common theme in the prompts given.
The app currently includes 7 categories:
People
Animals
Places
Fantasy
Sci-fi
Horror
Colors
By downloading the app, you're supporting its further growth, as well as the growth of the Eledris team's artists and worldbuilders.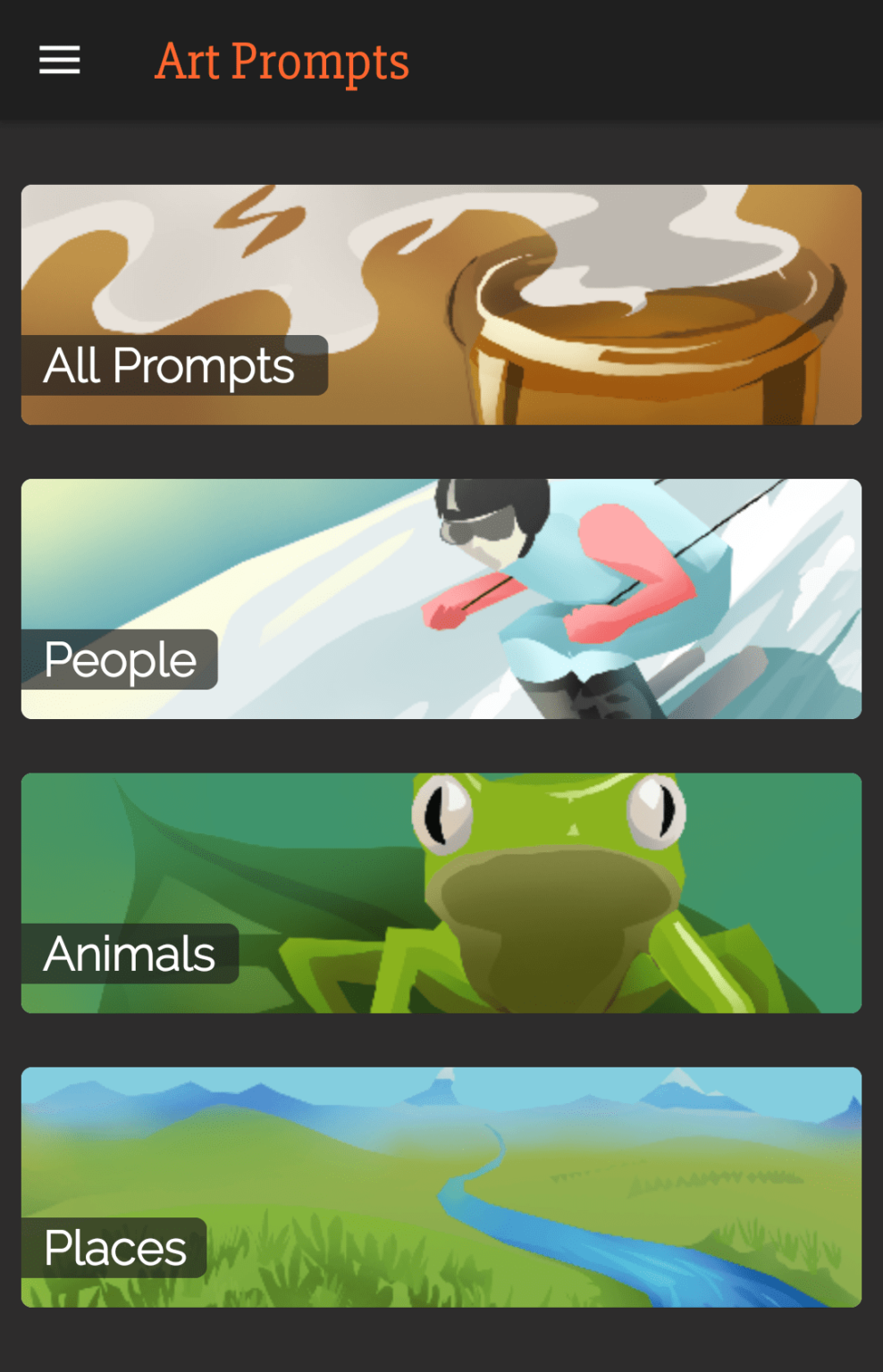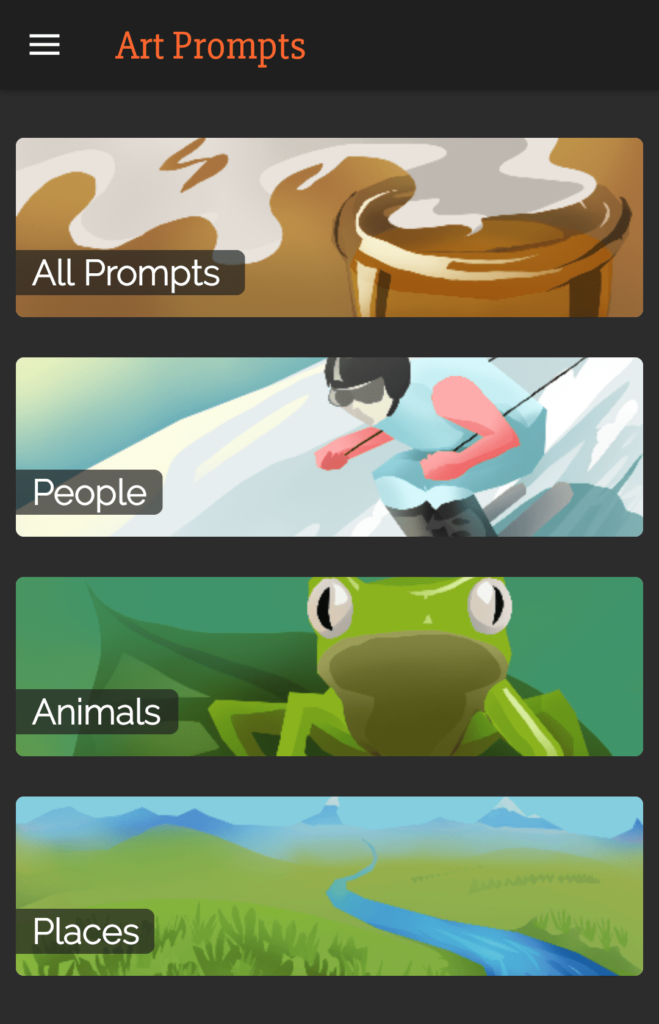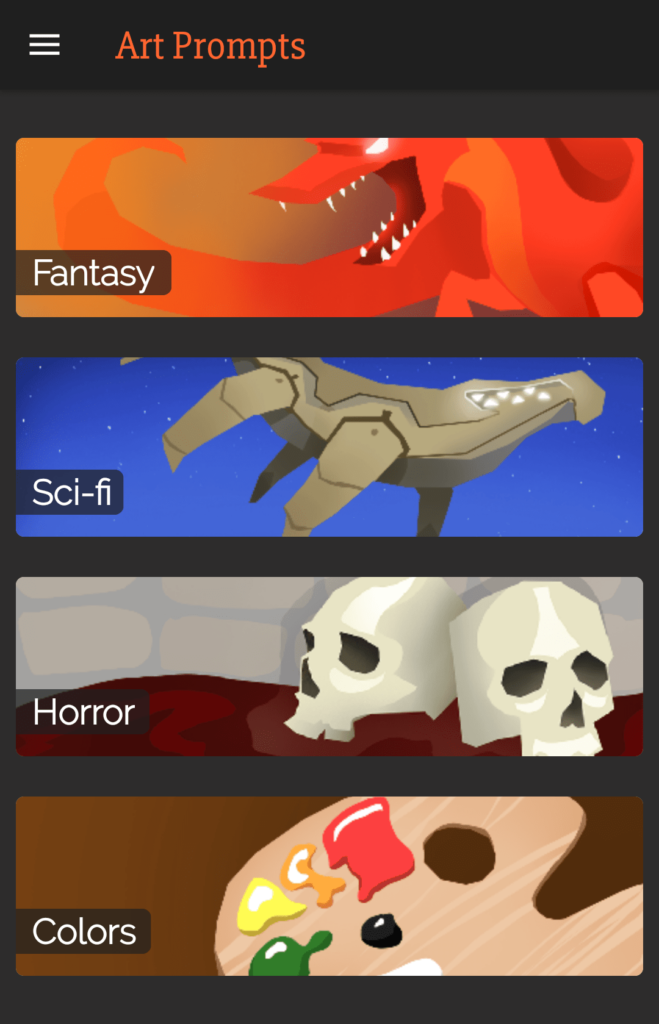 About the Team
The Eledris team is a group of people seeking to help others with their worldbuilding, art, writing, and game development. We believe everyone is a storyteller and every story should be told through the ideal medium. Some stories are better told as novels, as comics, as illustrations, some as video-games. That's why we created the Eledris blog, where we write resources to help others with all these fields.
Art Prompts was created as an extension of this idea – it was created to help artists gain the inspiration they need to start drawing daily and fill their sketchbooks to the brim.
About the Development of Art Prompts
Originally, Art Prompts was created as part of a challenge to create a full app in 3 days. While that app was technically functioning, it had plenty of bugs and wasn't very well made. That's why, later on, it was redone to the version you can download today.
Overall, the development took about a month of intense coding. It was an amazing experience, as I've never created an app before this one, and we did learn a lot. However, there is still much more to learn.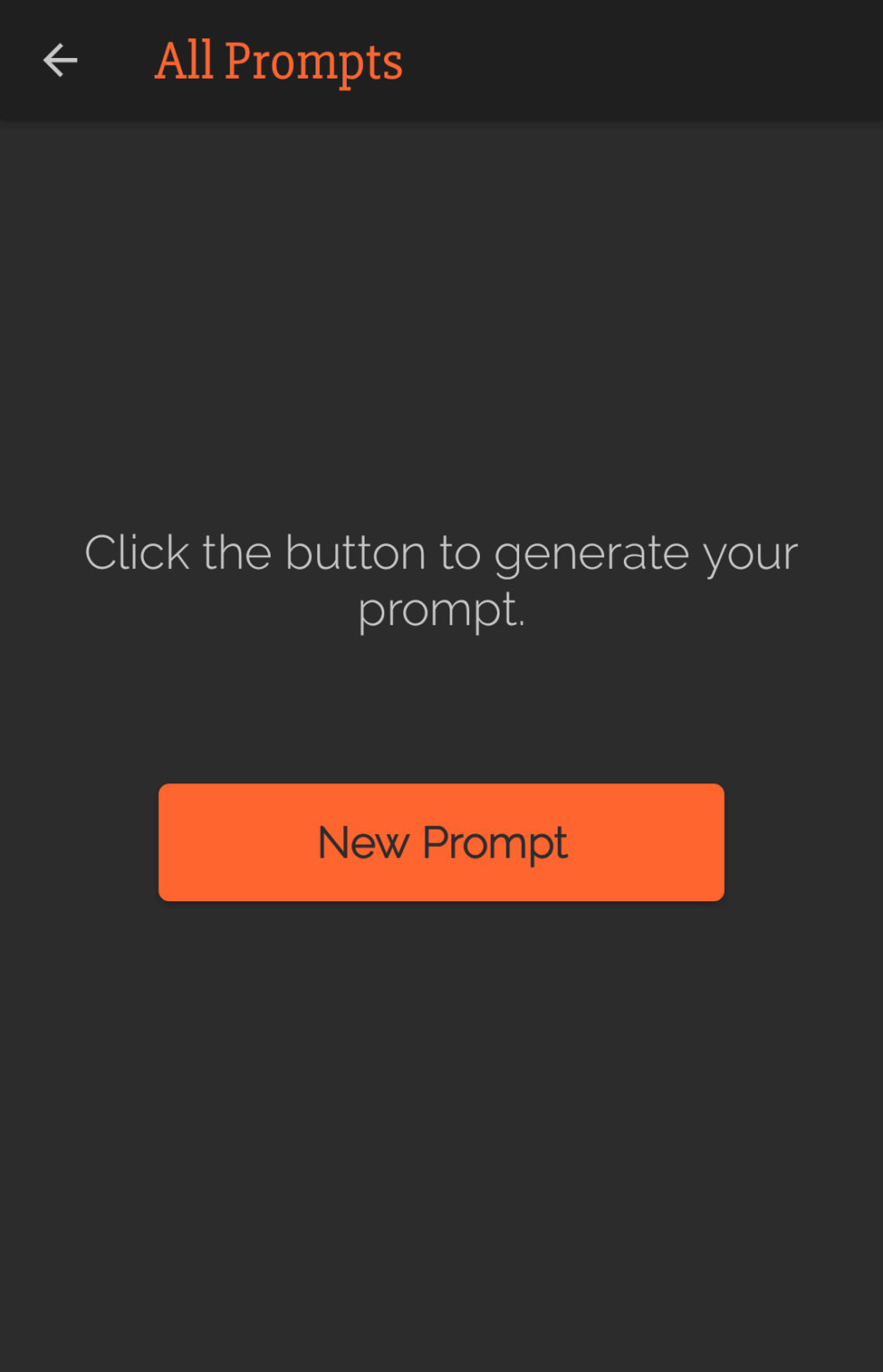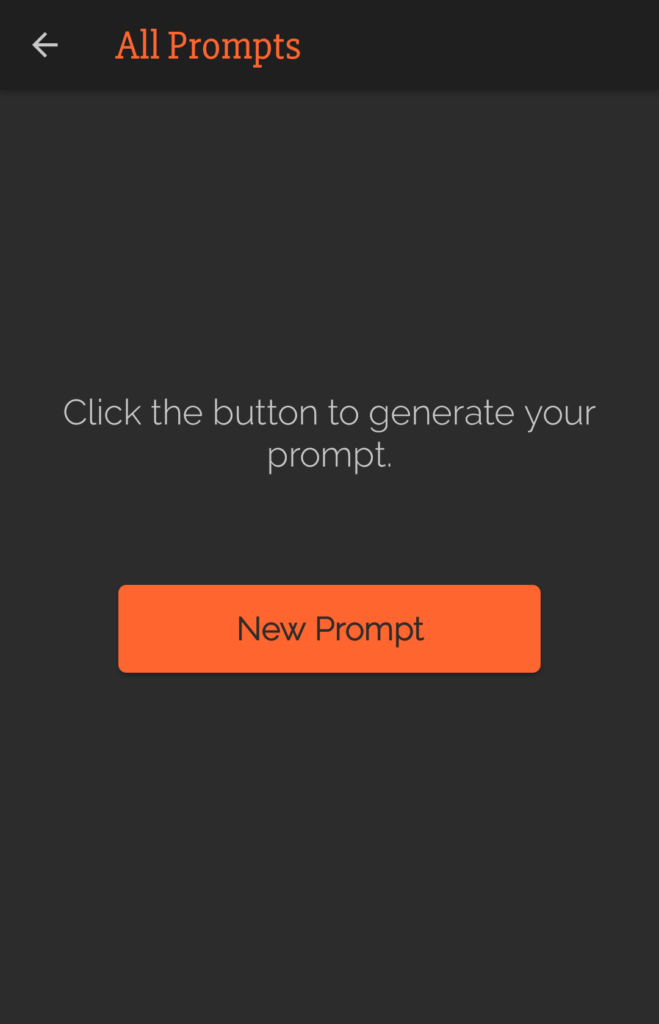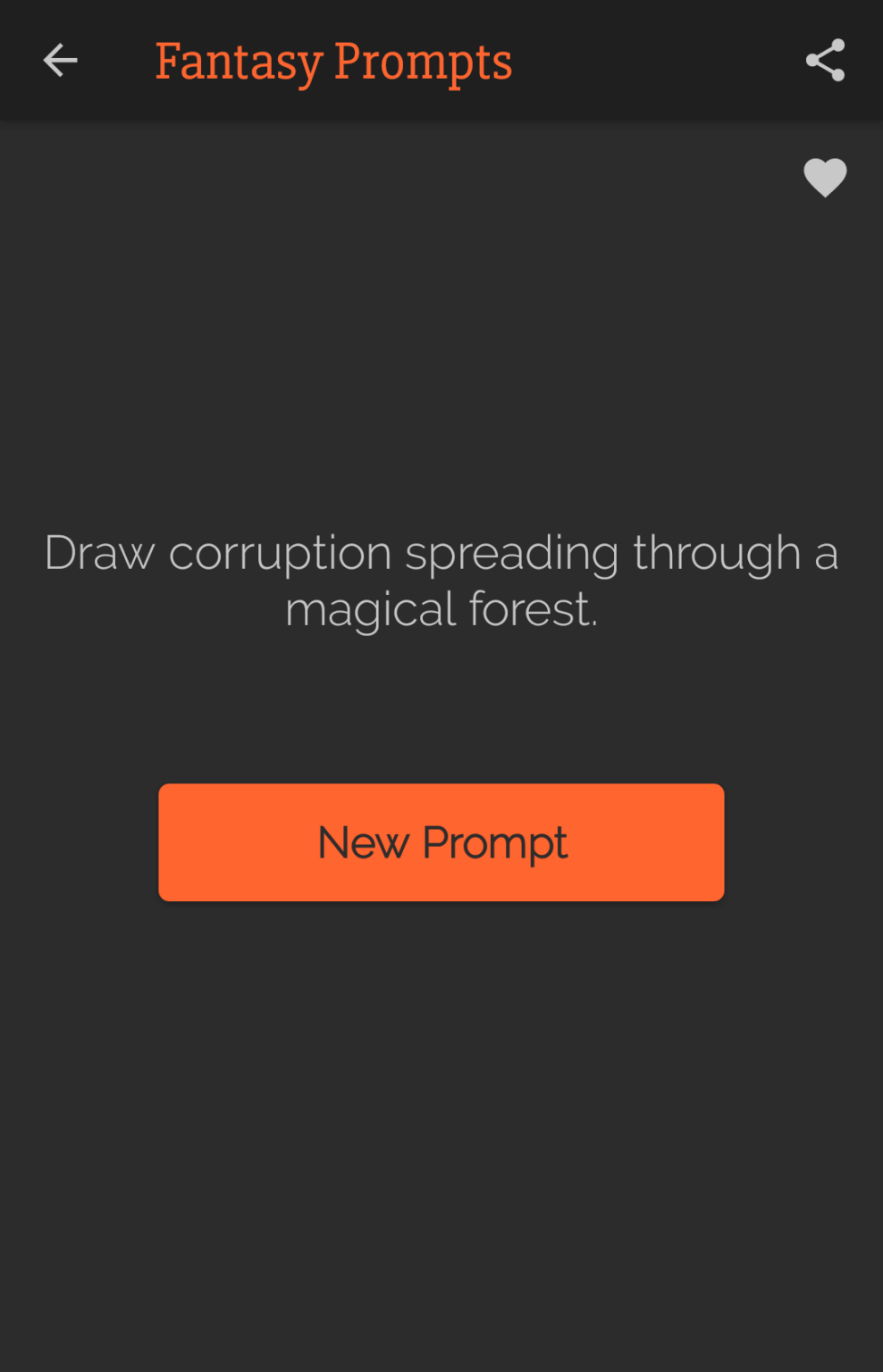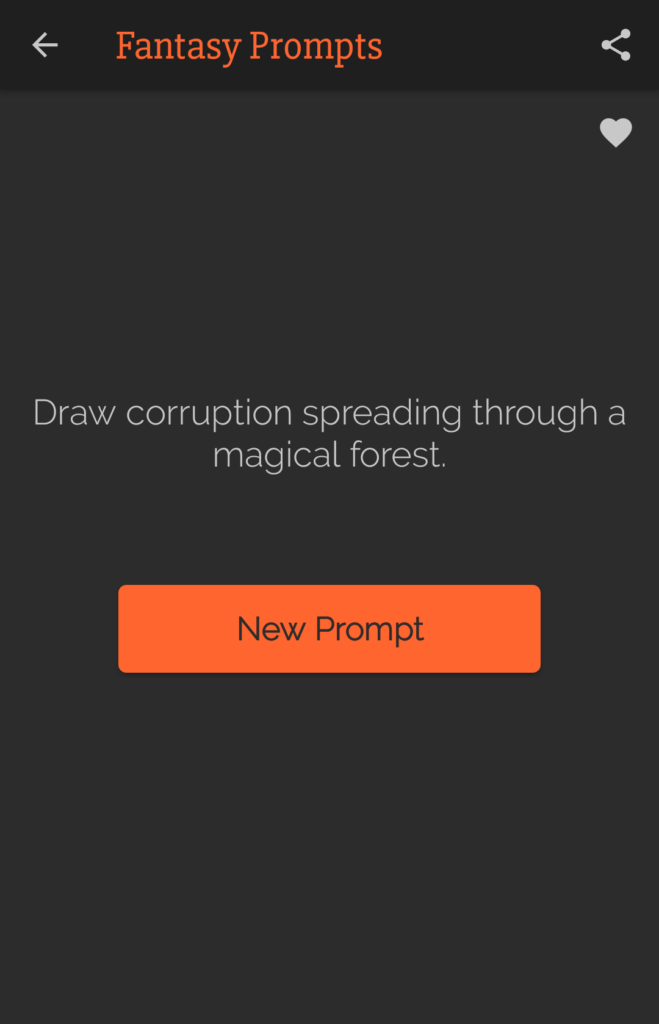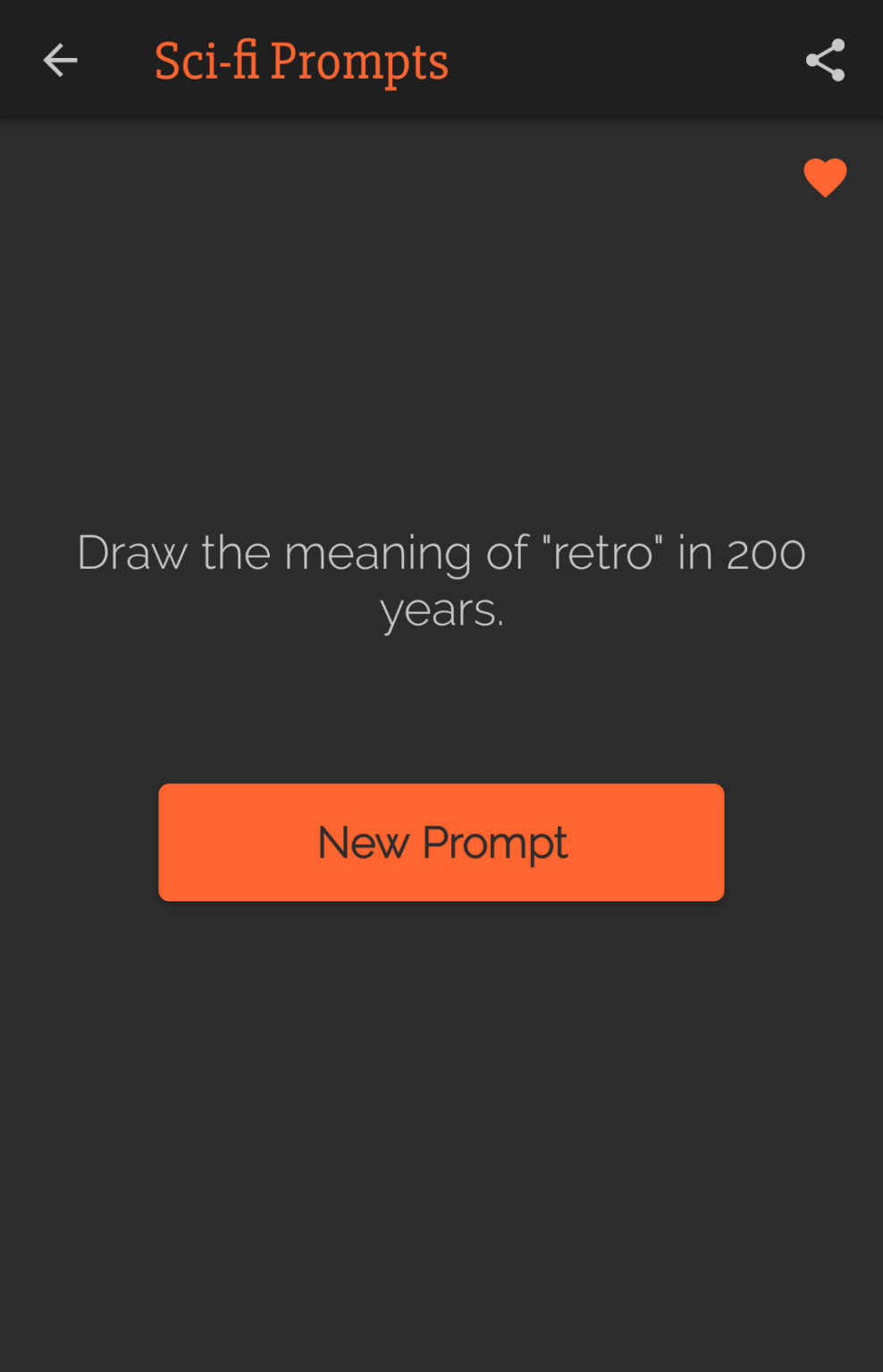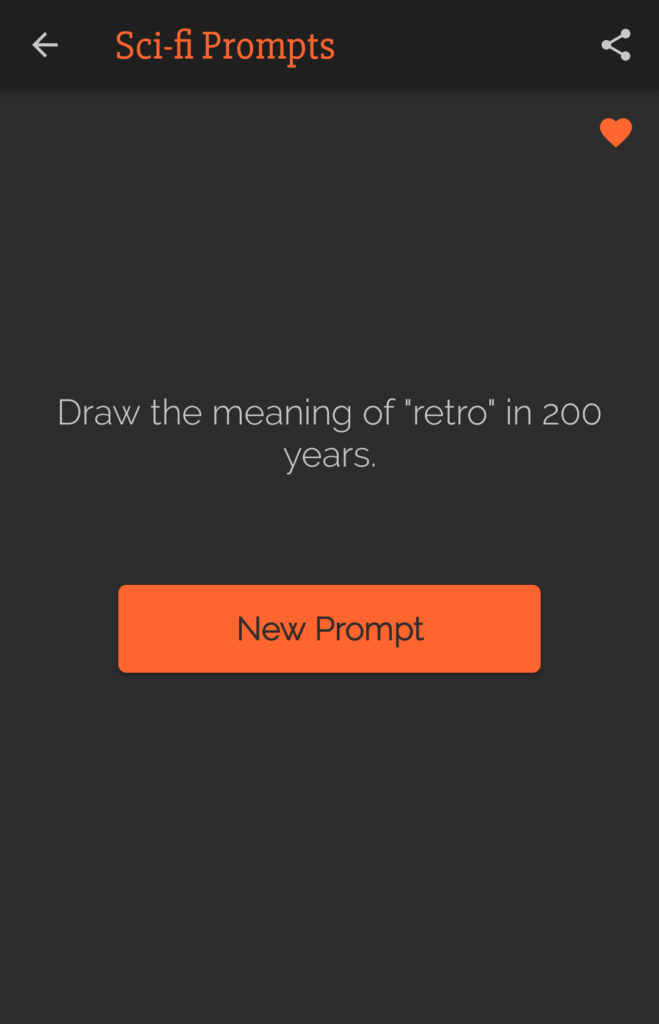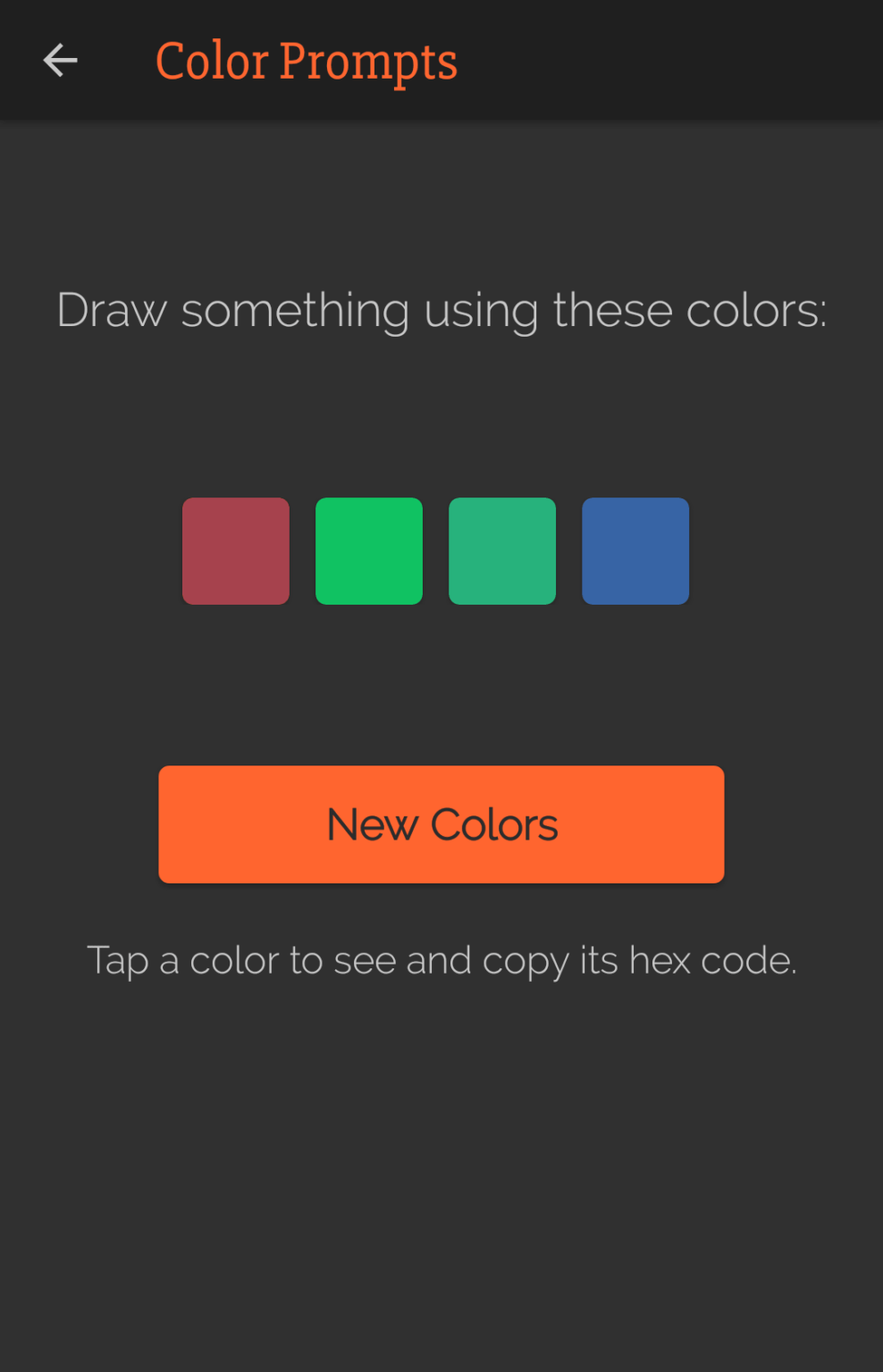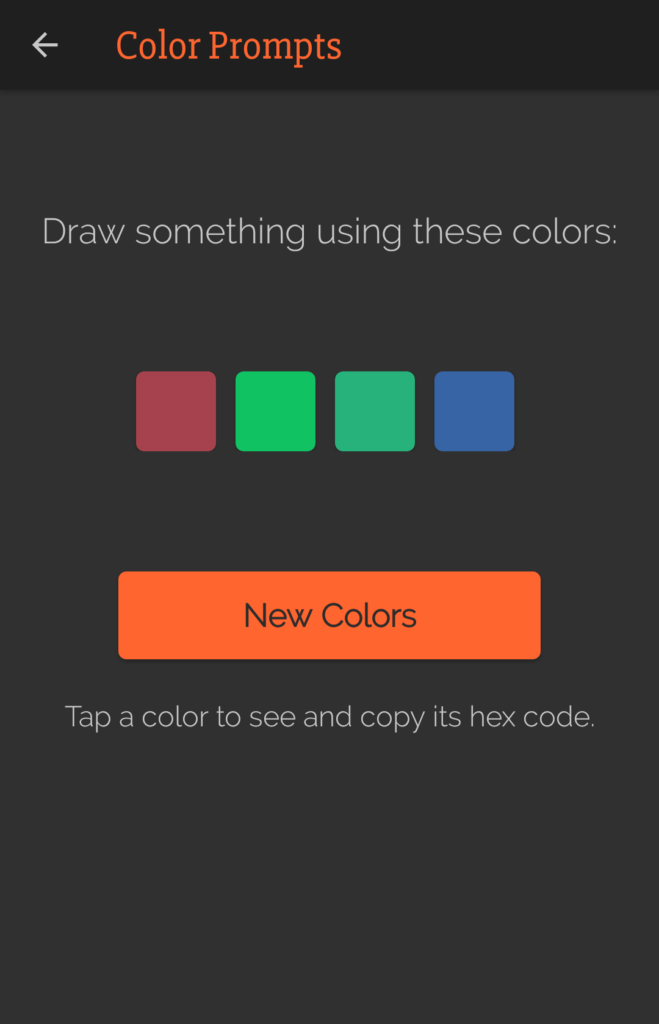 Support us
The easiest way to support us is just to download the app, and use it daily. Feel free to let us know via e-mail (artprompts@eledris) what you like and what you don't like. Be sure to also recommend the app to your artist-friends, if you like using it.
If you want to go the extra mile and support us financially directly, consider pledging to our Patreon. For only $1 a month, you get exclusive prompts, and your name in the app's credits. If you decide to pledge more, you can get ever more juicy bonuses!
Everything Art Prompts related, including the other projects listed below, has been made by a team of one (excluding the illustrations in the app, because I can't draw that well).
Other Art Prompts Projects
While Art Prompts started out as this Android app, it has since grown into much, much more. Here is the list of projects we have created, and are still working on:
If any of those projects interest you, feel free to click on their respective links, they will bring you to a page where you can find out more about them.
If you want to write about the app, please feel free to download the press kit, and let me know about it at artprompts@eledris.com.